We Make it Even Easier for Content Marketers to Find You!
1. Businesses Can Request Custom Content.
Potential clients can easily order high-quality content with our turnkey professional writing service. Constant Contant is trusted by over 50,000 businesses, and is one of the largest and most established marketplaces for SEO friendly content, connecting businesses with you – the best freelance writers online. All clients need to do is choose from 4 simple options to request your custom content.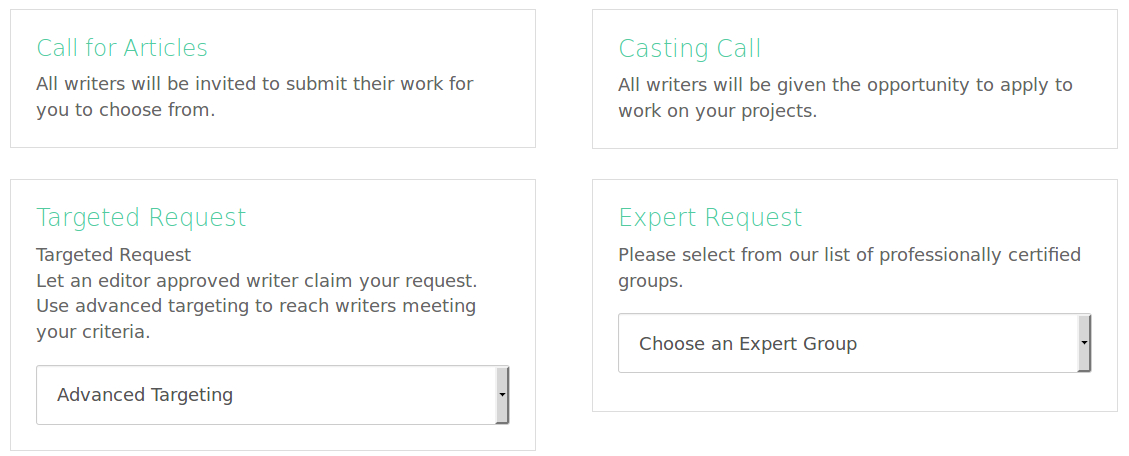 2. Businesses Can Easily Search and Buy Prewritten Content.
Join a pool of over 100,000 ready-made, professional articles.
Get found with searches by keyword, category, or writer.
Your work is immediately available in numerous categories.
All articles are extensively vetted by human editorial review.
All articles are guaranteed original.