Freelance Writers
Original Content – It Will Always Reign Supreme
As Google continues to tweak its algorithm, sending shockwaves through Internet content communities with every update, one thing will always remain certain: Original content is king. The February 2011 algorithm may serve as a wakeup call to some. To us, it reinforces our longstanding position that well-written, original content is a must for any serious website publisher.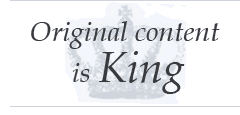 While it may cost more to buy content or hire an article writer than other methods of populating a website, the long-term benefits of unique content are well worth the price in terms of satisfying readers and search engines.
Finding a Professional Freelance Content Writer
If you"re looking for an article writer or rewriter to modify or improve upon your original content, Constant Content"s content writers are ready to serve. With thousands of experienced SEO content writers available specializing in dozens of niches, you"re sure to find an excellent match.
Web Content Writer Qualifications – Each article writer featured on Constant Content has passed an initial screening based on knowledge of grammar and basic writing conventions. All submissions are then individually reviewed by our editorial team. Our review process includes a plagiarism check using iThenticate followed by an extensive human review focused on grammar and conformance to our writer"s guidelines. We have a zero-tolerance policy for plagiarism. In addition, content writers that do not meet our high standards are immediately removed from our system.
Web Content Writing Services Offered – With thousands of professional writers in our directory, the services offered are vast. Typical content writing services include: article writing, SEO content writing, content for website pages, newsletter articles, ad and sales copywriting, press release writing, and more.
Sourcing Original Content is Easy at Constant Content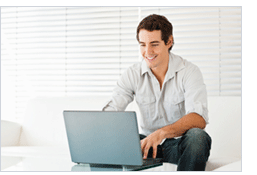 While the latest Google shakeup has some webmasters scrambling in search of reliable article writers, rewriters for their own content, and original content, those who"ve relied on us for years know where to come for well-written, unique website content. Best of all, we make it easy to source great online content. Choose from existing articles written and submitted by Web content writers or issue a public request and get ready to be impressed as article writers submit custom-crafted website content for your consideration. In either case, you can buy content that"s completely original and professionally written.
If the latest Google algorithm update has you rattled, take a deep breath; our Web content writing service has been delivering great, original content since our inception in 2004.